Your One Stop For
All Your Stairlift Needs
We Also Offer Stairlift Rentals
Are you or a family member in need of a stairlift but don't want to spend such a large amount money? Freedom Stairlifts offers rentals with quick installation to get you the help you need FAST, while at an AFFORDABLE price!          Learn More
Choose Your Type Of Staircase
Straight Stairlift
The ultimate staircase solution, giving you the full use of the home you love.
Curved Stairlift
A comfortable and reliable stairlift ride designed for any curved staircase
Outdoor Stairlift
The perfect mobility aid to give you access to those outdoor spaces you love.
Freedom Stairlifts Long Island has been offering Veterans, Seniors, and patients in recovery the solutions to help them regain their independence and support their mobility. Our stair lifts will become a part of your home and can be used by any of your family members. Our lift options are comprised of straight stairlifts, curved stairlifts, outdoor stairlifts for either straight and curved staircases. 
We work with the most affordable and reliable brands in today's market: Acorn, Handicare, and Harmar. Their stair chair lift options provide top-notch safety features, remote control, and swivel seat. Our Chair Stairlifts are highly adaptable. We can install on multiple flights or single flight of stairs. The best part, we install on the same or next day. As a certified dealer of stairlifts, we guarantee the best price!
Maximum comfort is achieved through the padded seat and backrest.
1 of 10
Ideal for individuals with limited dexterity, the stairlift can be operated with minimal force.
2 of 10
Our stairlifts all come equipped with a safety belt to ensure that you feel secure throughout the ride.
3 of 10
With our Slim fold-away design, the arms, seat, and footrest can be folded, allowing other people to use the stairs while the stairlift is not in use.
4 of 10
The lockable swivel seat enables you to get on and off the stairlift without having to twist your body.
5 of 10
By securing the railing directly to your stairs instead of the wall, there will be no structural damage to your home.
6 of 10
For additional child-friendly safety, there is a lockable on/off switch.
7 of 10
At all times, you can view the precise status of the stairlift through a diagnostic digital display.
8 of 10
Should there be any obstruction on your staircase, the footrest and carriage of the lift are equipped with five safety sensors that will automatically stop the lift.
9 of 10
For added convenience of sharing the stairlift with a loved one, two remote controls are provided.
10 of 10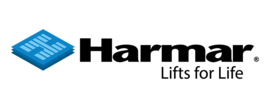 Freedom Stairlift is your one-stop-shop for all your stairlift needs. We provide a range of high-performance stair lifts, pre-owned stair lifts, and refurbished stair lifts produced by some of the best manufacturers in the United States. We have been New Yorkers' stairlifts choice for the past five years. We offer Straight Stairlifts, Curved Stairlifts, Perch Lifts, Residential Elevators, Wheelchair Elevators and Ramps to both indoors and outdoors solutions. Call now and choose Freedom Stairlifts.
No Longer Need Your Stairlift? We can buy back from you!
See What Our Customers Have To Say
Noel, I want to personally thank your for the excellent service that you and your company provided to my family concerning the stair chairs for my mother. From the first installation of the indoor chair to the installation to her out door chair installation, your company's workmanship and timeliness has been excellent. Both chairs installed performed flawlessly for many years and provided the extended quality of life my family was looking to provide for my mother...
Peter Rising
I have to say that this install went fantastic!! Noel was very responsive to all my questions and phone calls. Alex, the installer was very professional and did a fantastic job. He explained everything and took the time to demonstrate the unit plus explain the mechanics of the stairlift. Would definitely highly recommend this company. Just want to also say THANK YOU for the speedy service.
Patricia Monica
I called at night with a problem and Noel had someone there the next day to fix the issue. His customer service is wonderful. I have always found him very responsive to any problems I have had and I know that I can always count on him. His technicians are personable and very professional. Keep up the good work.
Jessie Broxmeyer
Noel completed the repair with expertise & a wonderful attitude. He was focused on having the chairlift repaired so my Mom could use it the same day. I would recommend him & his company to anyone that needs chairlift services.
dtliebau
Great service! Great employees! They are upfront and honest. They tell you upfront there may be additional cost but will not know until they inspect the machine, which is much appreciated. They do not hide any fees! Great customer service!
Nick
FIVE STARS. I absolutely recommend this company for their sincere concern for our personal situation, their best attempts at prompt emergency scheduling, the quality of the product and their talented and diligent installers! We had some issues due to the narrowness of our staircase, but they did their best and the system works perfectly! Also, thanks, Noel, for coming to our home to do the original intake on such short notice!
TJ Christie
I had an emergency with my mother's stairlift. The company I purchased it from refused to come for 5 days! (Another story for another time) - but Nick from Stairlift Pro, who couldn't have been nicer, told me he couldn't help me with my particular stairlift but that I should call Noel at Freedom. Noel came that night and could not have been more professional, knowledgeable, and kind. He helped me out in a real jam. This is how you do business, folks! Highly recommended.
Beth Z
TJ was the best fixed chair lift made sure it worked before he left cleaned the lift and the chair as well very professional and friendly you should be happy you have such a caring worker ty again TJ you the best 😎
Stephen Tamburello
Yesterday Noel installed a stairlift for my mom in Brooklyn, and I would highly recommend Freedom. This company is very professional and obviously dedicated to helping people. Noel is the owner and he installed the lift himself. The price was great and the service was too, I feel confident that they will be very responsive to anything else we need. If I knew it would be this easy and affordable to get the stairlift we would have done it years ago. Thank you Noel!
Lisa McCormack
I highly recommend Freedom Stairlifts to anyone looking to increase mobility for themselves or a loved one. Noel and his team are very professional, courteous, and reliable. They took their time explaining and demonstrating the equipment and answered all my questions. From my initial inquiry to installation to clean up, Freedom Stairlifts came through with everything they promised. Thank you for helping my father regain some independence.
Lisa Dalton
Want to leave a review? Use the links below!